About
---
Passionnée de l'immobilier et de tout ce qui englobe les propriétés résidentielles, Manon exerce fièrement le métier de courtier immobilier depuis le début des années 2000. Précédemment, ses 12 années d'expérience en tant qu'experte en sinistre lui ont permis d'approfondir ses connaissances en matière de matériaux et de design de propriété. L'amour pour le domaine immobilier ne s'arrête pas ici pour Manon. Ce qui l'a convaincu à pratiquer le métier de courtier immobilier est l'affection qu'elle porte à ses relations personnelles et professionnelles. « Parmi toutes les étapes d'une transaction immobilière, ma plus grande satisfaction est de combler les désirs de mes clients. Je suis une personne de cœur, humaine et je prends le temps qu'il faut pour leur dénicher LA propriété idéale selon leurs besoins. » En plus d'habiter la ville de Sorel-Tracy depuis toujours, c'est par son esprit pragmatique, son professionnalisme et son attention particulière que Manon St-Pierre est un courtier immobilier de choix pour la réalisation de tout rêve immobilier.
Properties
---

Loading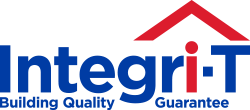 The key to solving latent (hidden) defects.
The Integri-T plan is a guarantee offered to buyers and sellers who want peace of mind in the event of latent defects. This unique coverage exclusive to RE/MAX provides financial protection to buyers and sellers in case of a claim.
Learn more